Our company started its production activities in rubber industry with the tire retreating products. Throughout the years it increased its experience and know-how in Home Appliance, Passenger Car, and Commercial Vehicles Industry.
In 2005, with the adoption of the product-based production and management philosophy, Tekno started to serve in the area of Antivibration and Sealing in Passenger Cars in terms of continiuous improvement and development understanding.
Our Target: To be the 1st choice of our customers with our creativity, know-how and production experience.
Our Main Products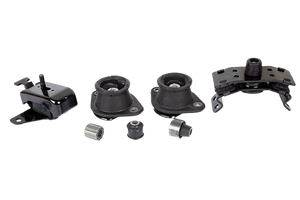 Rubber Metal Bonded Antivibration Parts
Examples of the parts whose design and production belong to Tekno: Engine and Transmission Mounts, Hydrolic Mounts and bearings, chassis vibration parts, shaft suspension bearings, muffler suspension rubbers, shock absorber and swing bushings, bellows.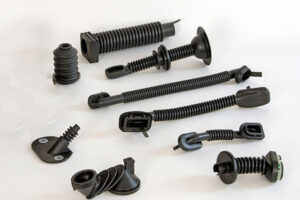 Grommets for Wiring and Cable Harness Systems
They are used for stabilization and protection from the environmental effects of the energy and signalization cables in either chassis or door and backdoor connections.