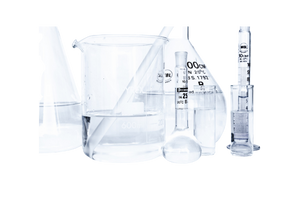 One of the most important properties of Tekno Kaucuk that differentiates it from its competitors is its codesigner capacity and capabilites in its main products. Tekno will next to its customer with not only with its products, but also with its expert engineers that has deep knowledge about the products' applications areas and conditions.
Project management requires not only application of the right idea to the real life but also right documentation and the most important is to complete all of these processes in the agreed period of time. We are in a position that we can not only complete material tests but also all of the product validation tests with the facilities created through the recent year investments i.e. chemical analyses laboratory that belong to compound group, process analysis and observatory compound laboratory and the first and only shock test center in Turkey that is created for product validation, as well as environmental test and metrology laboratory.
Tekno Kaucuk with its extensive capabilites for design of R&D activities, simulation and validation, offers totally equipped Shock Test Center to the service of industry with laser scanner, environmental chambers, salt fog chamber, there axis hydrolic test machine, electromechanic shaker, torsional test equipment and medium weight shcoh test machine.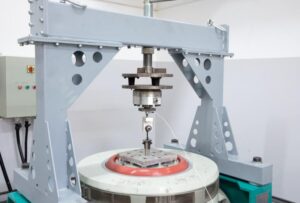 In three axes, static and dynamic stiffness of elastomeric parts can be obtained and life tests can be made by the hydraulic test machine, characterisation of rotational parts can be tested by the torsional test machine and electromechanical shaker is used for high frequency dynamic tests. All characterization tests of elastomeric parts are made so that their actual behaviour in a virtual environment simulation programs can be measured by these test machines.
We can also perform shock and vibration testing in electric-electronic, automotive, railway and white goods industries. In addition to shock and vibration testing we can also perform vibration and noise measurements and analyses.
Test request form can be reached here